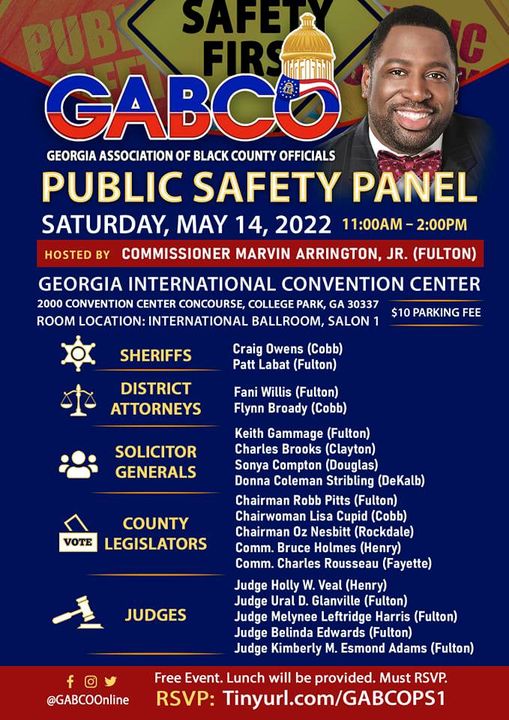 Join us Saturday, May 14, 2022 at 11:00am for a public safety panel discussion.
About this event
Georgia Association of Black County Officials is hosting a free event for the public. Panelists include elected officials from across the state of Georgia. Lunch will be provided. Must RSVP.
Room Location: International Ballroom, Salon 1
GABCO 2022 Annual Meeting
Hosted By Commissioner Marvin S. Arrington, Jr.